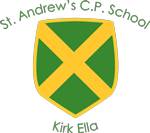 Online safety
We have a dedicated webpage that shows a wide selection of advice for children, parents and carers on the safe use of technology and the internet.
Class Dojo
If you need further information about using ClassDojo, please contact your class teacher who will be able to guide you.
COVID -19 Catch Up Plan
It is important that the school responds appropriately to the needs of the children who have missed out on learning in school because of COVID-19 related absences. The school's response is set out by pressing the link below.