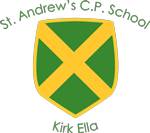 Online safety
We have a dedicated webpage that shows a wide selection of advice for children, parents and carers on the safe use of technology and the internet.
Class Dojo
If you need further information about using ClassDojo, please contact your class teacher who will be able to guide you.
Our curriculum
Our curriculum is at the heart of our drive for excellence. We ensure that children are very well prepared for the next stages in their education by giving them a secure grounding in basic skills, including reading, writing, spelling, grammar, secure mathematical understanding and confidence in the use of ICT. We use quality ongoing assessment to ensure that our children are appropriately challenged so they achieve exceptionally well.
We also ensure that our pupils have the skills they need to be a successful member of society. We ensure they have an understanding of different beliefs and cultures and learn tolerance and respect towards others. We ensure they understand the difference between right and wrong and the consequences that their actions can have. Our curriculum and high quality pastoral programme supports pupils' spiritual, moral, social and cultural development.
We make our curriculum as engaging, exciting and relevant to the children as we can. Although we follow the National Curriculum, we ensure that the specific content of our lessons is relevant to the needs of our children and draws upon their own experiences as much as possible.
Teachers in each year group work together to plan the curriculum for the year, ensuring that there are fun and exciting topics for the children to study and that there are a range of real life, hands on experiences or visits out of school to reinforce learning in the classroom.
The children are at the heart of our curriculum and we aim to give them an exciting and inspirational start to their school life, preparing them for the future.
Our school guides to help support your child at home:-