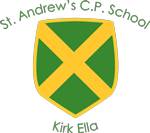 Online safety
We have a dedicated webpage that shows a wide selection of advice for children, parents and carers on the safe use of technology and the internet.
Class Dojo
If you need further information about using ClassDojo, please contact your class teacher who will be able to guide you.
Administering Medicines
Parents should notify the school of any medical issues relating to their child including any medication. In most cases, we advise that all medication is taken outside school time if there is a requirement for three doses. If more doses are required or there are other specific needs then please contact the school. We will only administer medicine if it has been prescribed by a doctor (including Calpol) and we're able to see the prescription label on the packaging. To make sure their child receives the right dose at the right time, parents must complete a form from the school office and leave the medicine with the Office staff.
Children are not allowed to have medicine in their own bags or self medicate unless permission has been obtained. For more information click the link for the Administering Medicines policy.
Further Health and Safety policies are founded on the School Policies page by clicking the link.