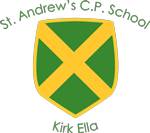 Online safety
We have a dedicated webpage that shows a wide selection of advice for children, parents and carers on the safe use of technology and the internet.
Class Dojo
If you need further information about using ClassDojo, please contact your class teacher who will be able to guide you.
Who are our Governors?
| Name | Type of Governor | Responsibility | Committee Served on | Appointed by | Term of Office end date |
| --- | --- | --- | --- | --- | --- |
| Mr Chris Leadley | Parent Governor | Chair of Governors, Science, Child Protection, Assessment | Full Governing Body, Curriculum and Progress, Workforce, Resources and Environment | Parents | March 2023 |
| Miss Anne Stark | Parent Governor | Vice Chair of Governors, Geography, More Able Pupils | Full Governing Body, Curriculum and Progress, Workforce, Resources and Environment | Parents | July 2023 |
| Mrs Christine Edmiston | Authority | Health and Safety Eco-School Council PSHCE Early Years | Full Governing Body, Workforce, Resources and Environment | Authority | April 2021 |
| Mrs Amanda Stevens | Staff Governor | Art, English, MFL | Full Governing Body, Curriculum and Progress, Workforce, Resources and Environment | School Staff | January 2022 |
| Mrs Penny Colville | Co-opted Governor | Music Design Technology | Full Governing Body, Curriculum and Progress | Governing Body | January 2022 |
| Rev Ash Carter | Co-opted Governor | Maths, History, R.E | Full Governing Body, Workforce, Resources and Environment | Governing Body | July 2023 |
| Miss Rachel Woodford | Parent Governor | SEND, Educational Visits, Staff Well Being | Full Governing Body, Curriculum and Progress | Parents | November 2023 |
| Mr Paul Giblin | Parent Governor | Computing, DT, PE | Full Governing Body, Curriculum and Progress, Workforce, Resources and Environment | Parents | November 2023 |
| Mrs Nicole Spencer | Parent Governor | English, Disadvantaged Pupils | Full Governing Body, Workforce, Resources and Environment | Parents | November 2023 |
| Mr David Roberts | Parent Governor | | Full Governing Body, Curriculum and Progress, Workforce, Resources and Environment | Parents | |
| Mrs Emma Strickland | Parent Governor | | Full Governing Body, Curriculum and Progress, Workforce, Resources and Environment | Parents | |
| Ms Kerry Mitchell | Parent Governor | | Full Governing Body, Curriculum and Progress, Workforce, Resources and Environment | Parents | |
| Mr Jamie Church | Headteacher | | Full Governing Body, Curriculum and Progress, Workforce, Resources and Environment | Governing Body | |