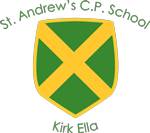 Online safety
We have a dedicated webpage that shows a wide selection of advice for children, parents and carers on the safe use of technology and the internet.
Class Dojo
If you need further information about using ClassDojo, please contact your class teacher who will be able to guide you.
School Uniform
The School Uniform Policy can be found in the Polices section of this website, or by following this link :
Click below to access the Steady School Wear website for ordering uniform


Orders have a delivery charge if delivered to home but are free if they are delivered to school.
School uniform is not compulsory but is expected to be worn by all pupils. It helps them feel part of our school family. It also helps maintain high standards of appearance – and avoids arguments at home!