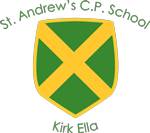 Online safety
We have a dedicated webpage that shows a wide selection of advice for children, parents and carers on the safe use of technology and the internet.
Class Dojo
If you need further information about using ClassDojo, please contact your class teacher who will be able to guide you.
Ofsted information
Download our latest Ofsted reports below :-
Click on the link to view the report on the OFSTED Website.

Understanding a school inspection report
School inspection reports will have information such as:
how well inspectors think the school is doing and what it could do to make things even better
how well pupils are doing, both in their education and their overall well-being and personal development
what parents and carers think about the school
how up to date the school buildings are, including any boarding school living accommodation
how any problems or complaints are dealt with
how the school complies with rules and regulations.
---
Parent View
Parent View gives you the chance to tell Ofsted what you think about your child's school.
You can also access 'Parent View' by clicking below.