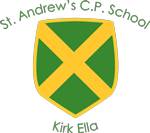 Online safety
We have a dedicated webpage that shows a wide selection of advice for children, parents and carers on the safe use of technology and the internet.
Class Dojo
If you need further information about using ClassDojo, please contact your class teacher who will be able to guide you.
School Policies
Here are some of our most important policies for you to view and download. If you feel you would like to see any further policies, please contact the school via the contact page.
Paper copies of all policies are available free of charge from the school office.
Below are some of these policies, which you may find useful :-
General:
Health & Safety:
Safeguarding: