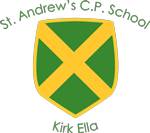 Online safety
We have a dedicated webpage that shows a wide selection of advice for children, parents and carers on the safe use of technology and the internet.
Class Dojo
If you need further information about using ClassDojo, please contact your class teacher who will be able to guide you.
What is GDPR?
The law has changed and the General Data Protection Regulations (GDPR) came into effect on 25th May 2018. It brought higher standards for handling data and greater expectations for improved transparency, enhanced data security and increased accountability for processing personal data. Schools have a legal duty to comply with the GDPR.
The new GDPR (General Data Protection Regulation) replaces the previous Data Protection Act (DPA) and strengthens and unifies all data held within an organisation. For us, GDPR brings a new responsibility to inform parents and stakeholders about how we are using pupils' data and who it is being used by.
GDPR for Parents:
Click on the links below to view our Data Protection Policy and Privacy Notices:-
For further information please contact the school office.