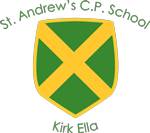 Online safety
We have a dedicated webpage that shows a wide selection of advice for children, parents and carers on the safe use of technology and the internet.
Class Dojo
If you need further information about using ClassDojo, please contact your class teacher who will be able to guide you.
Parents Evening Booking Online
Parents evening occurs twice a year and booking is undertaken online using the SchoolCloud based system.
We will send you details when the system is open for booking and you will be able to book 10-minute slots for your child. The meetings are at school and there will be an opportunity to look at your children's books. The link to the site is below.
During the COVID restrictions, all parents evenings will be conducted online using the same system. Booking will still be the same.