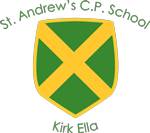 Online safety
We have a dedicated webpage that shows a wide selection of advice for children, parents and carers on the safe use of technology and the internet.
Class Dojo
If you need further information about using ClassDojo, please contact your class teacher who will be able to guide you.
Welcome to Year 1
(The Year 1 curriculum is being reviewed at present)
We aim to provide rich learning experiences that allow every child to master basic skills, discover and develop talents, deepen interests and succeed in ways they did not imagine possible.