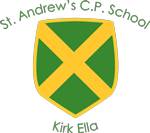 Online safety
We have a dedicated webpage that shows a wide selection of advice for children, parents and carers on the safe use of technology and the internet.
Class Dojo
If you need further information about using ClassDojo, please contact your class teacher who will be able to guide you.
The School Day
| Time | |
| --- | --- |
| 8.30am | The school gates open (the playground is not monitored by staff during this time and children remain the responsibility of parents). |
| 8.40am | Teaching staff are outside and the first bell is sounded and the children line up. |
| 8.45am | The second bell signals the children to walk into school supervised by staff. |
| 8.50am | The school gates are locked by the caretaker. If you arrive after this time go to the main reception. |
| 10.35-10.50am | Playtime children in Year 2-6 |
| 11.55-1.15pm | Lunchtime |
| 3.10pm | The gates are open for parents. |
| 3.20pm | End of the school day |
At lunchtime, the children come into the dining hall in Year groups. All children can eat together, whether they have a packed lunch or a school meal.
The lesson structure varies between classes; staff are free to design their own timetable based on what will be the most effective learning journey for the pupils. This freedom ensures that the children's learning needs are considered in every step of the lesson planning process.
Staff have their Planning, Preparation and Assessment (PPA) time on either a Tuesday, Wednesday, Thursday or Friday with cover provided by specialist PE and Music teachers.