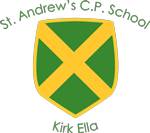 Online safety
We have a dedicated webpage that shows a wide selection of advice for children, parents and carers on the safe use of technology and the internet.
Class Dojo
If you need further information about using ClassDojo, please contact your class teacher who will be able to guide you.
Spelling Bee
Every October we have a Spelling Bee in school as a way of reminding children of the words they learnt in the previous year and also to learn new words for their new year.
The words are given out over the summer and the children are given a test in class near the end of the half term (see the school diary for the specific dates) the best scorers then go through to a final in the following week.
The words for each year group are below. Please look at the list for the new year group.