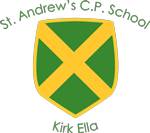 Online safety
We have a dedicated webpage that shows a wide selection of advice for children, parents and carers on the safe use of technology and the internet.
Class Dojo
If you need further information about using ClassDojo, please contact your class teacher who will be able to guide you.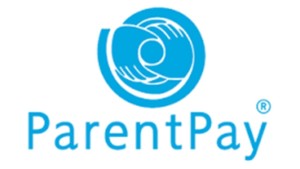 School Meals
School lunches are prepared and served on the premises by our kitchen staff. Meals cost £2.20 per day and are paid for using ParentPay. Children up to year 2 receive free school meals.
Lunch menu
Lunchtime
Lunchtime is staggered for pupils and takes place between 11.55am and 1.15pm. Pupils in Foundation start their lunch at 11.55am and this is follwed by Year 1 and 2. The year 3/4 and 5/6 then follow using a rota and swap each week so they are not always the last in. All children return to their afternoon sessions at 1.15pm. The children can have a school meal, a packed lunch or can be collected by an adult to have a home lunch. We have a team of dedicated Lunchtime staff who care for and supervise the children.
When your children start at Primary School for the first time it is an important and time for your child. It is an opportunity to encourage children to eat healthy options and a variety of different foods. The school is fortunate in having it's own cooking team lead by Mrs Turner. She is supported by the fully trained catering staff and prepares meals which are put together by the East Yorkshire Council, who prepare healthy and tempting menus that meet current nutritional guidelines.
The aim is for children to have a pleasing, positive experience where they enjoy a range of healthy food in a safe and nurturing environment. The school hot menu is a single choice menu, offering vegetarian or a meat meal. The menu is offered on a 3 week cycle, changed each term. There are also cold options for children on free school meals, who do not require a hot meal.
Vegetarian meals are available provided prior notification of your child's dietary requirements is given. It is not possible to choose between meat and vegetarian options on a daily basis.
During the lunchtime break the children are supervised by Midday Supervisors, under the direction of a Senior Midday Supervisor, Mrs Tomlinson. Nearly all midday supervisors are first aid trained and are able to deal with incidents that occur during lunchtime.
Where children prefer to bring a packed lunch to school, a beaker of water is provided, but children can bring an alternative drink in a plastic bottle or paper carton. Kirk Ella St Andrew's Primary School prides itself on promoting healthy eating and therefore do not allow fizzy drinks, drinks in glass bottles, energy drinks, chocolate bars or sweets in packed lunches.
Co-operation is requested on ensuring Kirk Ella St Andrew's Primary School remains a NUT FREE ENVIRONMENT due to children and staff in school suffering from life threatening allergies.
Free School Meals
In order to support parents, the government provides Free School Meals to children whose families are eligible for certain benefits; this is not just for children whose parents are unemployed.
If eligible, your child could have a Free School Meal on a daily basis, saving up to £400 over a year. For every Free School Meal child in the school, the school receives a further £600 into the budget to be spent on supporting and developing the child.
Your child(ren) will be entitled to free school meals if you as the parent are in receipt of any of the following benefits:
Universal Credit (provided you have an annual net earned income of no more than £7,400, as assessed by earnings from up to three of your most recent assessment periods)
Income Support
Income-based Jobseeker's Allowance
Income-related Employment and Support Allowance
Support under Part VI of the Immigration and Asylum Act 1999
The guarantee element of Pension Credit
Child Tax Credit (provided you're not also entitled to Working Tax Credit and have an annual gross income of no more than £16,190)
Working Tax Credit run-on – paid for four weeks after you stop qualifying for Working Tax Credit.
Entitlement to free school meals is kept as confidential as possible.  The free school meal will remain in place for as long as your child continues to attend an East Riding of Yorkshire school and you continue to be entitled to one of the above qualifying benefits. Remember –  you must contact East Riding of Yorkshire Council's benefit section if your circumstances change and you are no longer in receipt of one of the listed benefits.
If you think your child may be eligible for Free School Meals, you can either pop into the office to chat to one of our administration team, or use the portal on the East Riding website which can be using the link below.