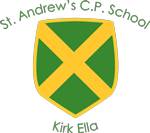 Online safety
We have a dedicated webpage that shows a wide selection of advice for children, parents and carers on the safe use of technology and the internet.
Class Dojo
If you need further information about using ClassDojo, please contact your class teacher who will be able to guide you.
Helping Your Child Read
As part of the homework, we ask parents to read with their children at home to support what we do. Reading is vital for every day life and the children need to be doing it as often as they can. We have made a reading information booklet for parents, which gives guidance on how you can best do this. This provides examples of how to question your child about their book so they are able to demonstrate understanding as well as knowing how to say the words. I hope it is useful.
Reading Information Booklet