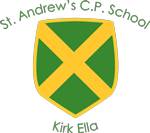 Online safety
We have a dedicated webpage that shows a wide selection of advice for children, parents and carers on the safe use of technology and the internet.
Class Dojo
If you need further information about using ClassDojo, please contact your class teacher who will be able to guide you.
MASTERMIND
Mastermind is a qualification which is open to all ages and abilities and its main aim is to promote a love of learning in every child.
This is achieved by your child picking a topic and researching it. They then present that work in whatever way they choose to a member of the Mastermind team and they are assessed.
Those children who achieve Mastermind status will receive a Mastermind badge which they can wear on their uniform.
There are three levels to the Mastermind qualification:
| Minimind | Midimind | Maximind |
| --- | --- | --- |
| Foundation/Key Stage 1 | Key Stage 1/Key Stage 2 | Key Stage 2 |
The difference between these levels is that each child will be expected to perform research and create something to present that demonstrates a challenge for them. This depends on their age and ability and will require more/less of your time to assist.
To start the Mastermind process you need to:
Find an adult helper at home, anyone with the time to help and the interest to enthuse.
Choose a Topic from the list opposite. They need to decide, with you, what they would like to find out about.
Start Researching. Once they have started their research please could you let the Mastermind team know by emailing

mastermind@kirkella.eriding.net

. Please put their name, class and the topic which they are researching.
Decide, within your topic, what you are going to research. For example, you may choose to study the lion in depth or the big cat family. In 'The world', you may choose a continent or a country, a county or a city or anything – you decide.
Create something to present e.g. a poster, powerpoint, booklet or fact file. They need to learn some of the facts so that they can answer some questions about their project when they share it.
Email the mastermind team again, on completion, to say your child is ready to present their research to one of the Mastermind team.
Once your child has been awarded a Mastermind qualification there will be opportunities for them to share their research. If they are young or less confident, then you can always be there to assist them.
You are able to do more than one presentation a year but the expectations are higher the next time.
Currently, there are seven stages to attain(one for each year in school). These are four coloured bar badges, one bronze, one silver and one gold badge.
If you or your child have any questions you can email these to the Mastermind team – this will help us set up a FAQ page.
Topics
Extra for KS2  – a Famous Person
Dinosaurs

Trees

Transport

Minibeasts

Food

Flowers

Animals

Space

The world

Choose someone who is:

An Artist

A Musician

A Scientist

A Nobel Prize Winner

An Olympian

An Author

Sports Personality