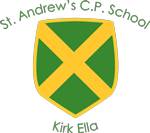 Online safety
We have a dedicated webpage that shows a wide selection of advice for children, parents and carers on the safe use of technology and the internet.
Class Dojo
If you need further information about using ClassDojo, please contact your class teacher who will be able to guide you.
Doodle
The school have logins for four programs DoodleMaths, DoodleTables, DoodleEnglish and DoodleSpelling.
This is used to support the homework and for class teachers to target interventions. The app can be downloaded onto any IOS or Android device.
Please ask your class teachers if you require a username and password.