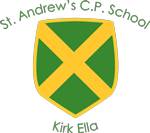 Online safety
We have a dedicated webpage that shows a wide selection of advice for children, parents and carers on the safe use of technology and the internet.
Class Dojo
If you need further information about using ClassDojo, please contact your class teacher who will be able to guide you.
The School Improvement Plan
The school improvement plan is put together at the end of the academic year after the school has evaluated itself.
This evaluation is carried out by taking on board information from:
subject coordinators,
the most recent assessment information,
the most recent OFSTED report,
discussions with governors and,
the Senior Management Team.
Once reviewed, a School Evaluation Form (SEF) is written and actions are put together for the following year.
A copy of the key points from the plan are below.
Further information: