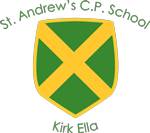 Online safety
We have a dedicated webpage that shows a wide selection of advice for children, parents and carers on the safe use of technology and the internet.
Class Dojo
If you need further information about using ClassDojo, please contact your class teacher who will be able to guide you.
Kirkella Primary School SATs Results
What are SATs?
SATs are statutory assessments carried out by all state schools.
They assess how your child's abilities compare nationally with other children in the same year group.
Your child will be assessed at Key Stage 1 (KS1) during Year 2, at age 7.
Further SATs testing takes place at Key Stage 2 (KS2), when your child will take part in National Curriculum tests in English, maths and the new grammar test at the end of Year 6 (usually age 11).
Please click the link below for assessment data.
Please click the image below to compare school and college performance on the Government website